Sit back and relax in the plush seating at Le Méridien Mina Seyahi's modern brasserie and watch as the expert chefs busy themselves in the open kitchen rustling up inspiring dishes including pan seared red snapper, braised lamb and wild sea bass; or the Chef's hearty twists on traditional dishes like fish and chips or the classic Latest Recipe burger for lunch-goers or evening diners.
Breakfast
Lunch
Dinner
Kids Menu
Breakfast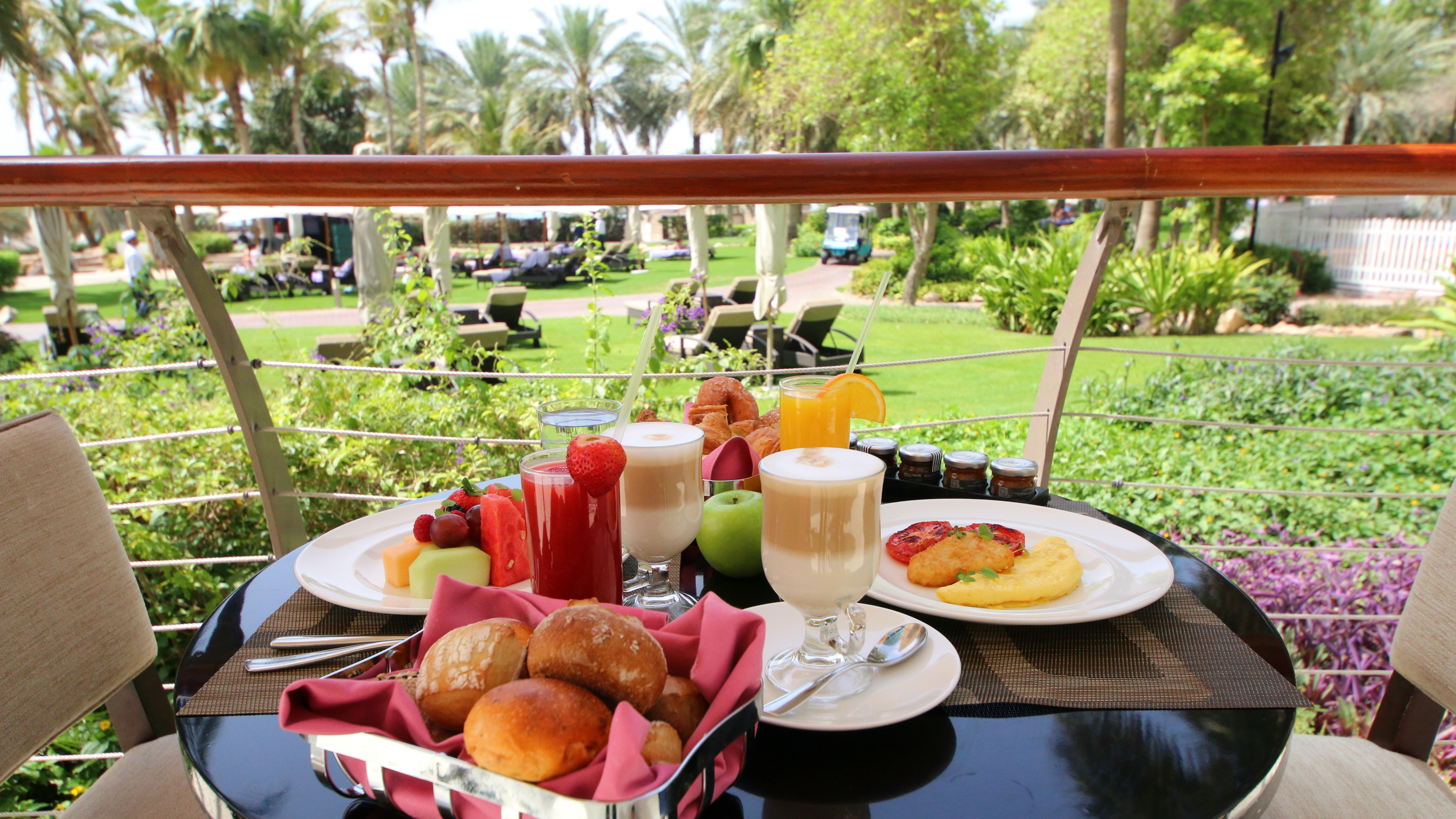 Breakfast
congee with condiments - 27
toast and spreads - 25
white or whole meal bread selection of spreads and butter
creamy oatmeal - 29
strawberry and rhubarb compote, fresh cream
fruit salad - 45
shiso and coconut espume
French Breakfast - 52
selection of breakfast pastries, fresh breads, butter, spreads and illy cafe
european cold platter - 105
sliced cold cuts, selected fine cheese, pickles, petite salade, fresh bread and chutney (p)
cold mezzeh platter - 55
hummus, moutable, labneh, muhammara, olives, arabic pickles, arabic bread
eggs benedict - 56
with salmon or turkey ham
two eggs and style - 44
served with grilled tomatos, mushrooms and home made hash browns
big breakfast - 95
two eggs cooked your way, grilled tomatos, mushroom ragout, sausage, bacon, homemade hash brown. black pudding, jumbo baked beans, thick cut toast *pork bacon and sausage optional
arabic breakfast - 78
two eggs cooked your way, grilled haloumni, foul madams, grilled tomatos, zatar saj, labneh, black olives, halwa and turkish coffee
crêpes - 45
orange and mint salad topped with vanilla creme fraiche
pancakes - 49
grilled pork, banana and maple syrup
belgium waffles - 53
with condiments
smoked salmon - 80
'pain de seigle', farm house butter
signature eye openers
infused with local flavours, eye openers offer a destination-focused discovery with each sip
tangy - 25
jallab date syrup laban yoghurt, rose
tangy/spicy - 25
orange juice, cardamom pods, olive oil
tangy - 25
tamarind paste, karkade juice
sweet - 25
apricot syrup, lemon juice, cinnamon
spicy - 25
fennel, cucumber, green apple, green pepper, green chili, sprite
(P) dish contains pork. Please advise your waiter about any dietary requirements.
Lunch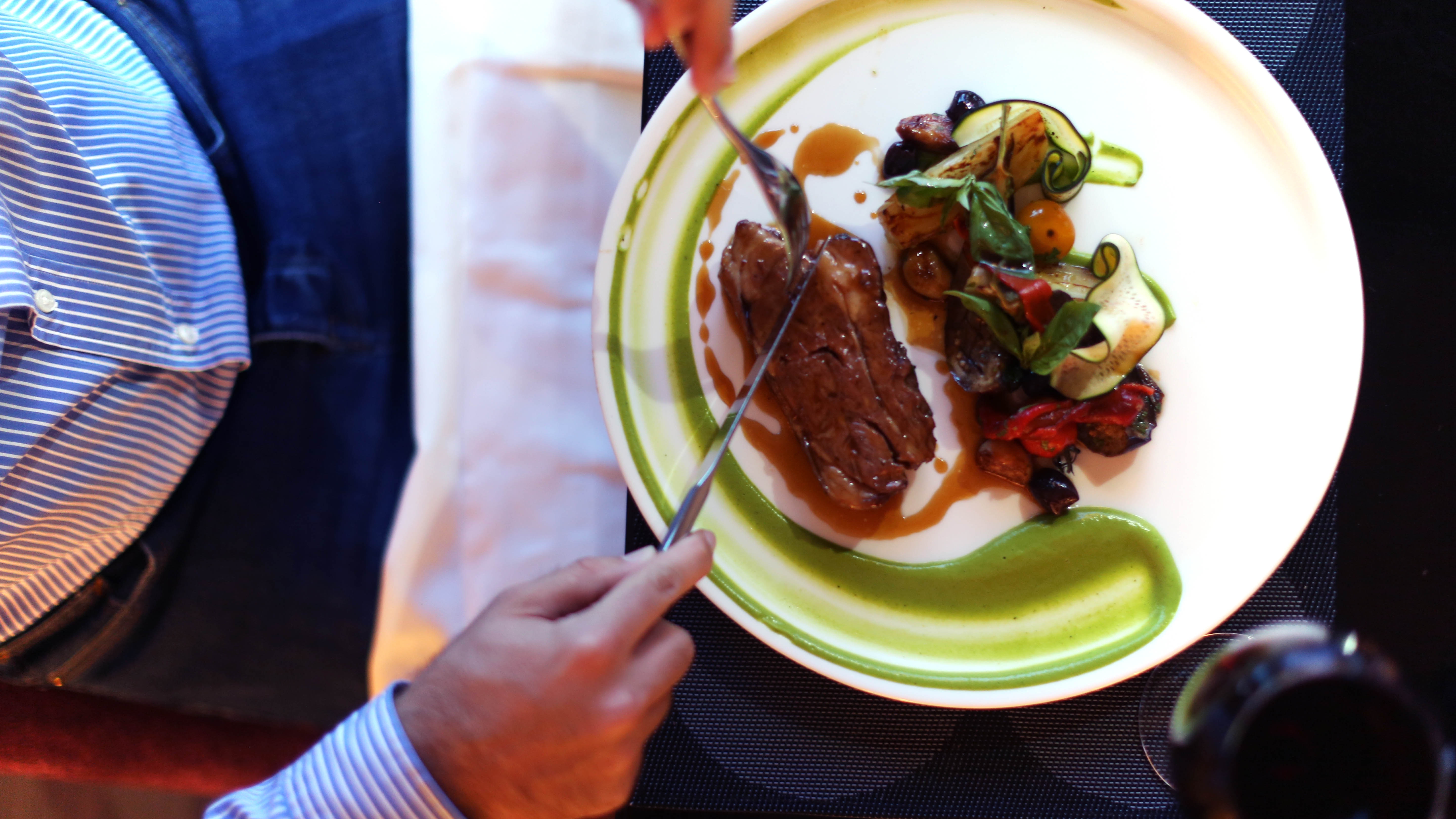 Soups
traditional onion soup 'gratinee' - 49
heirloom tomato, basil soup - 56
Starters
steak tartar - 90
sourdough toast, chips
crab and smoked fish salad - 90
avocado
shrimp cocktail - 80
marie rose sauce, pink grapefruit
confit salmon filet in smoked oil - 76
pistachio cream, fennel salad
freshly sliced cured meat - 100
terrine, pickles and preserve
sandwich
grilled chicken - 64
honey mustard
lobster brioche - 99
celery remoulade
tomato-mozzerella-rocket - 68
pan pagnat niçoise vegetables - 74
faluche bread
classic club sandwich - 76
salad
rocket salad - 92
burrata, heirloom tomatoes, cherry balsamic
caesar salad - 68
baby gem lettuce, anchovies, parmigiano reggiano cheese
roasted beetroot - 70
chicory endive, lettuce, goat cheese
main course
braised lamb, a la niçoise - 113
caramelised garlic jus
duck breast asian style - 155
broad beans, ponzu sauce
spagetti 'waggu' bolognese - 74
parmesan shaving
pan seared red snapper - 133
tomatoes and saffron patotoes, basil, aioli sauce
pan seared tuna - 140
red pepper caponata, fresh basil
grillade
latest recipe burger/cheese burger - 94
char grilled 260 gr steak frites - 227
bearnaise
onglet a l'échalote - 140
pommes anna, thyme jus
pot roasted coquelet - 135
seasonal vegetables, sage jus
side dish
steamed basmati rice - 28
Dinner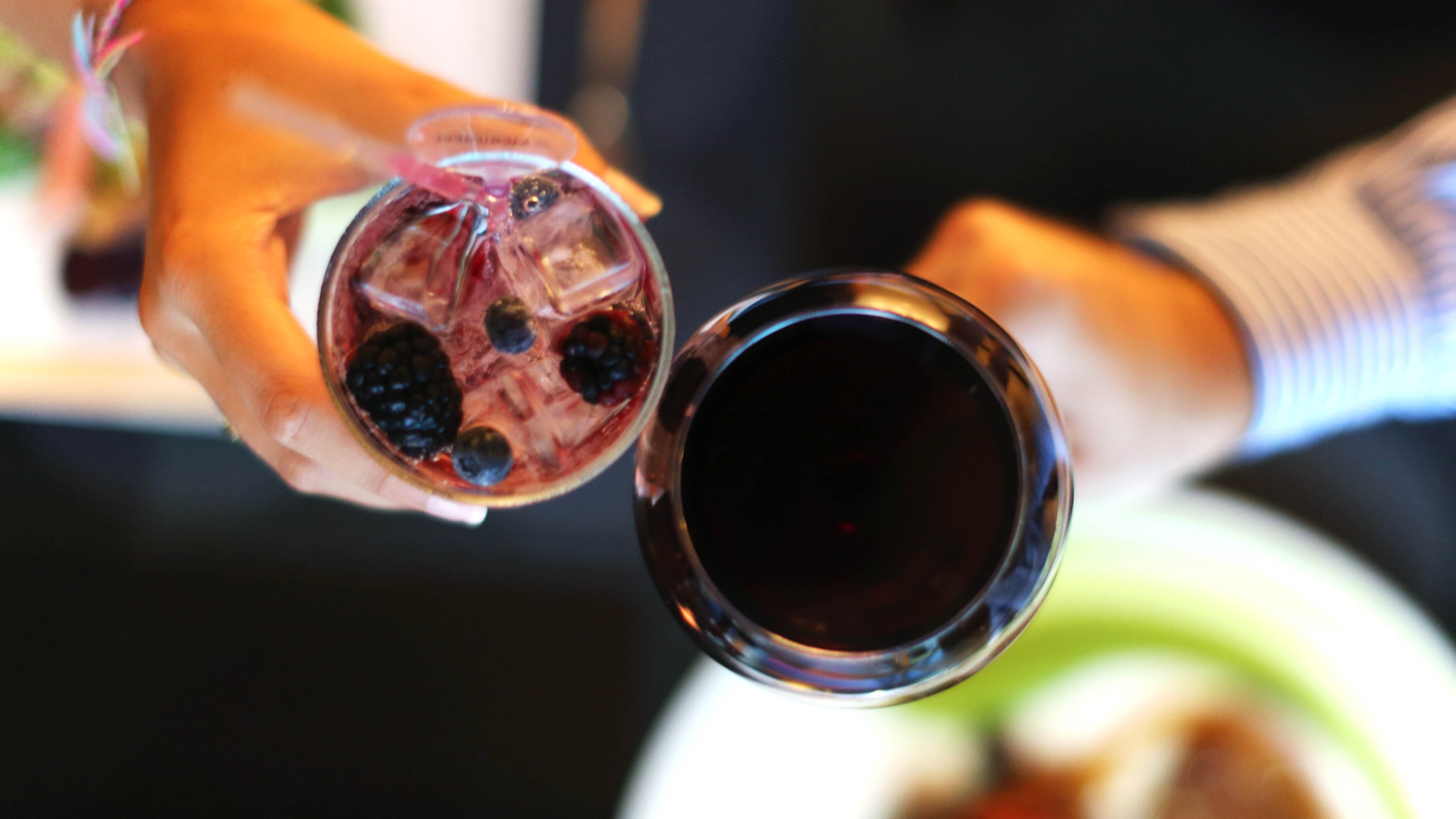 soups
traditional onion soup 'gratinée' - 49
heirloom tomato. basil soup - 56
bouillabaisse - 70
mediterranean rock fish soup, aioli crouton
starters
steak tartar - 90
sourdough toast, chips
crispy confit duck leg - 92
sauteed potatoes, rocket
shrimp cocktail - 80
sauce marie rose, pink grape fruit
confit salmon filet in smoked oil - 76
pistachio cream, fennel salad
crab and smoked fish salad - 90
avocado
cold soused mackerel in white vinegar - 92
pickled vegetables, green salad
spinach - 64
avocado, roquefort
rocket salad - 92
burrata, heirloom tomatoes, cherry balsamic
main course
braised lamb 'a la niçoise' - 133
caramelised garlic jus
duck breast asian style - 155
with broad beans and ponzu sauce
pan seared tuna - 140
red pepper caponata, fresh basil
braised short ribs - 140
bordelaise sauce, carrot 'boeuf carrot'
pan seared red snapper - 133
tomatoes and saffron potatoes, basil, aioli sauce
sea bass a la plancha - 140
braised fennel
pork belly confit - 170
olives, potato mousseline
fish and chips - 95
tartar sauce
truffle risotto - 83
parmesan shaving, rocket
lobster carbonara - 235
crispy veal bacon, parmesan
grillade
latest recipe burger/cheese burger - 94
char grilled 260 gm steak frites - 227
bearnaise
onglet a l'echalote - 140
pommes anna, thyme jus
pot roasted coquelet - 135
seasonal vegetables, sage jus
pan roasted rib eye on the bone - 260
served with salad, pommes pont neuf, onion rings, shallot mayonnaise (for 2)
oven roasted rack of lamb - 160
sauteed butternut squash with nuts, pear, yoghurt sauce
side dish
steamed basmati rice - 28
Kids Menu
soup / salad
Cream of tomato soup (v) - 28
Fun dip and crunch salad (v) - 26
Kids caesar with chicken - 32
main course
Mini beef burger with chips - 38
Club sandwich with chips - 38
Fish fingers with chips - 36
Chicken tenders with chips - 36
Mini steak with mash and beans - 42
Grilled chicken, tomato rice and peas - 42
pasta / pizza
Spaghetti tomato sauce (v) - 30
Macaroni and cheese (v) - 30
Margherita pizza (v) - 30
candy house
Ice cream selection (3 scoops), (Vanilla, Chocolate, Strawberry) - 30
Drinks
Sparkling watermelon lemonade - 28
Fresh juice - 28
orange, mango, kiwi, pineapple flavour
Breakfast (weekdays)

7AM - 10:30AM

Breakfast (weekends)

7AM - 11AM

Lunch

12PM - 3PM

Dinner

6PM- 10:30PM